The IPFS implementers community recently came together in Brussels, Belgium for the second year of IPFS þing, an annual gathering dedicated to advancing IPFS implementation. With 12 tracks and over 75 talks, demos, and sessions, the 5-day summit that occurred in April 2023 was a showcase of recent advances across IPFS, a forum for sharing needs from the protocol, and an opportunity to chart new directions for the future of IPFS.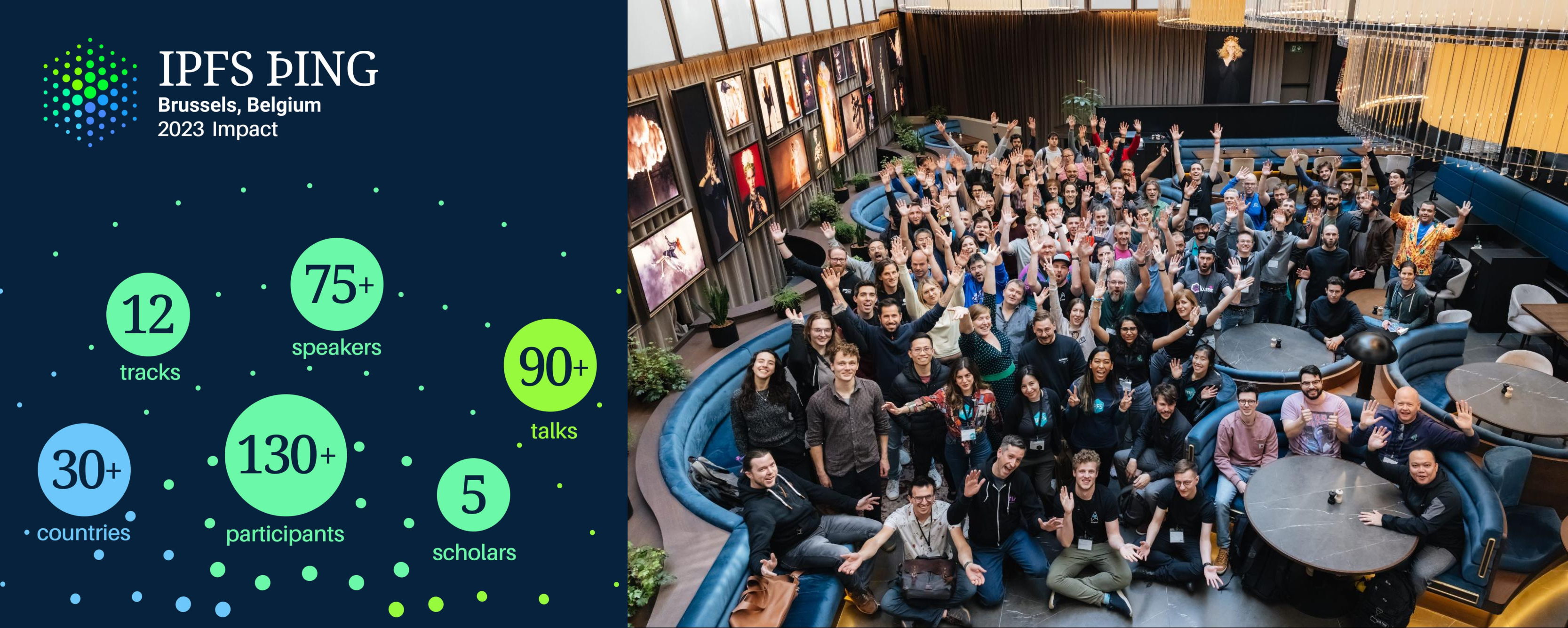 Over 130 participants joined for a collection of talks, workshops, discussion circles, hacking time, and many many many hallway conversations. Here are a few memorable highlights: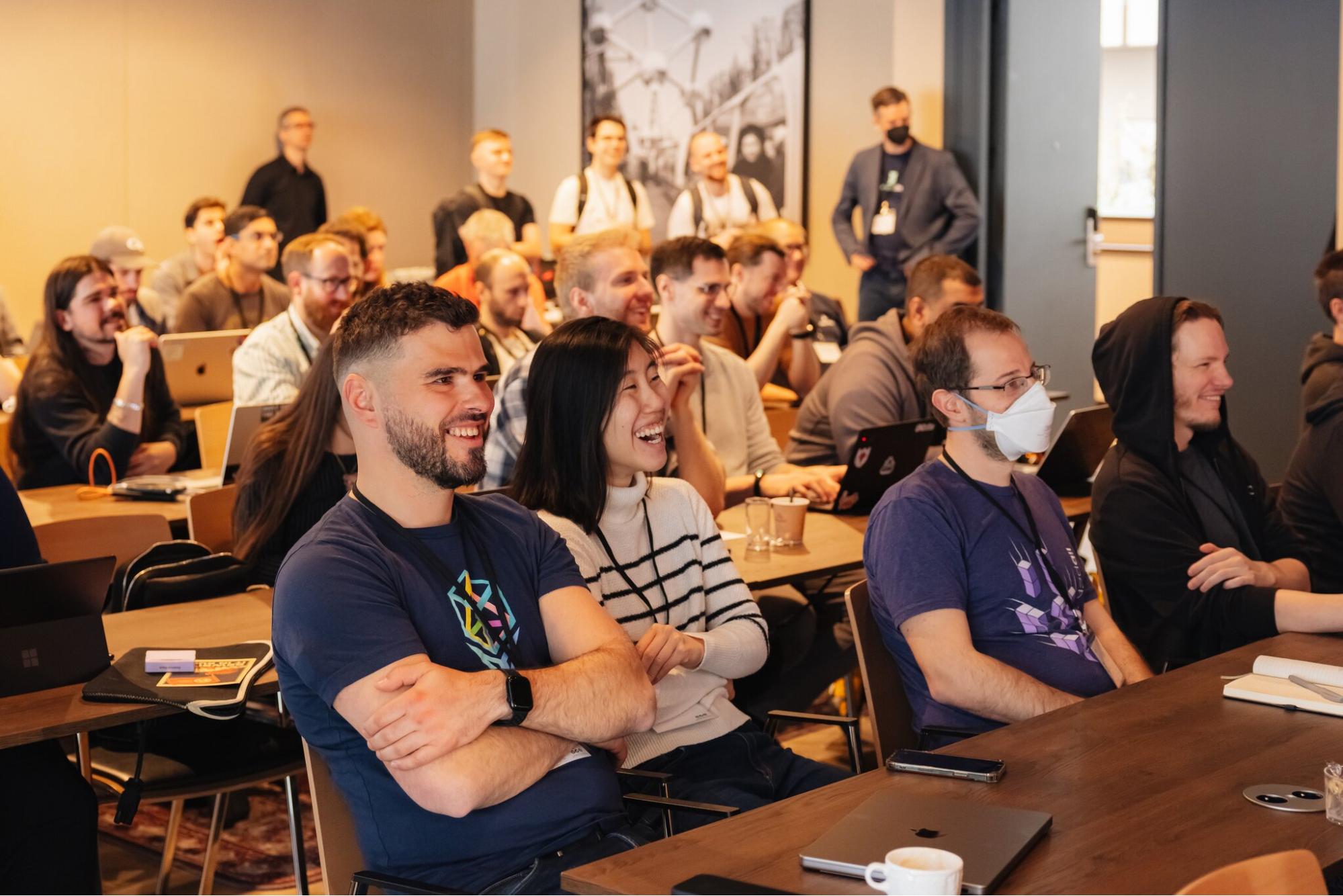 IPFS þing isn't just about getting things done though… it's also about doing things together. Because we were in the beating bureaucratic heart of the European Union, we had to flaunt the rules pay respect to the culture and history of the region by visiting the Atomium (opens new window) for dinner on one night and the Comics Art Museum (opens new window) on another. We also held a game night featuring IPFS trivia that you will never be able to guess the answers to, but you may get a chance soon by following IPFS on Twitter (@ipfs) (opens new window) or Bluesky (@ipfs.tech) (opens new window)

The closing session of IPFS þing was kicked off by a rousing call to action from Danny O'Brien (opens new window) highlighting the importance of daily use of IPFS software within the community. This was followed by a group retrospective on the event itself run by IPFS inventor Juan Benet, collecting feedback in real time from all attendees as input into the next one.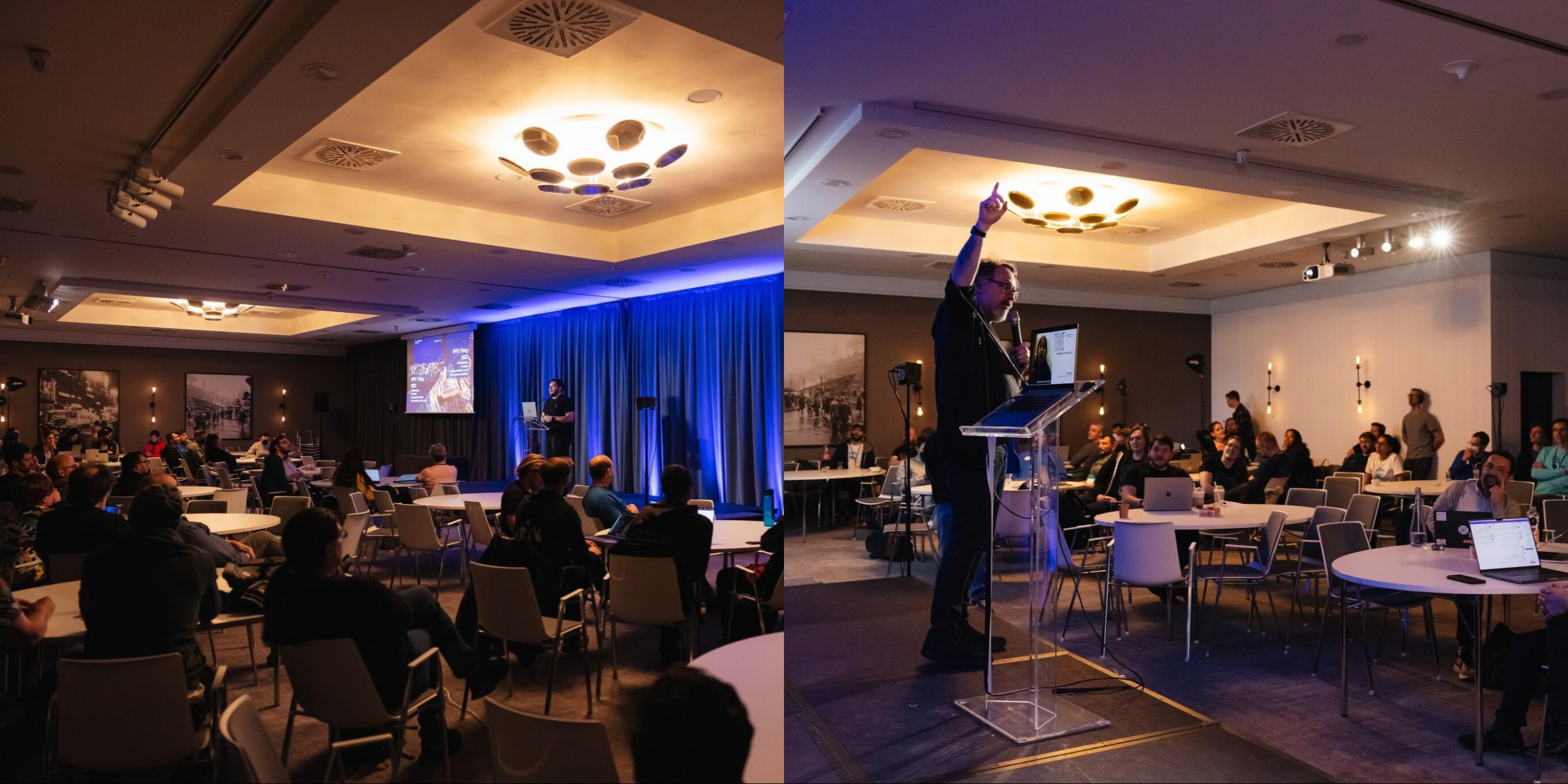 The event would not have been possible without the dedication of our awesome track leaders, the 75+ speakers and sessions, the 5 IPFS þing Scholars who brought their unique perspectives and experiences to the event, and of course, everyone who traveled from over 30 countries to participate. Thank you to our incredible community for making IPFS þing 2023 an amazing experience, and see you next time!
Check out the full list of talks on the IPFS YouTube channel (opens new window). You can also head directly to each track's video playlist:
Subscribe to the IPFS Community Calendar (opens new window) to be the first to know about both online and in-person events, including pre-registration for our community-wide IPFS Camp (opens new window) in autumn 2023!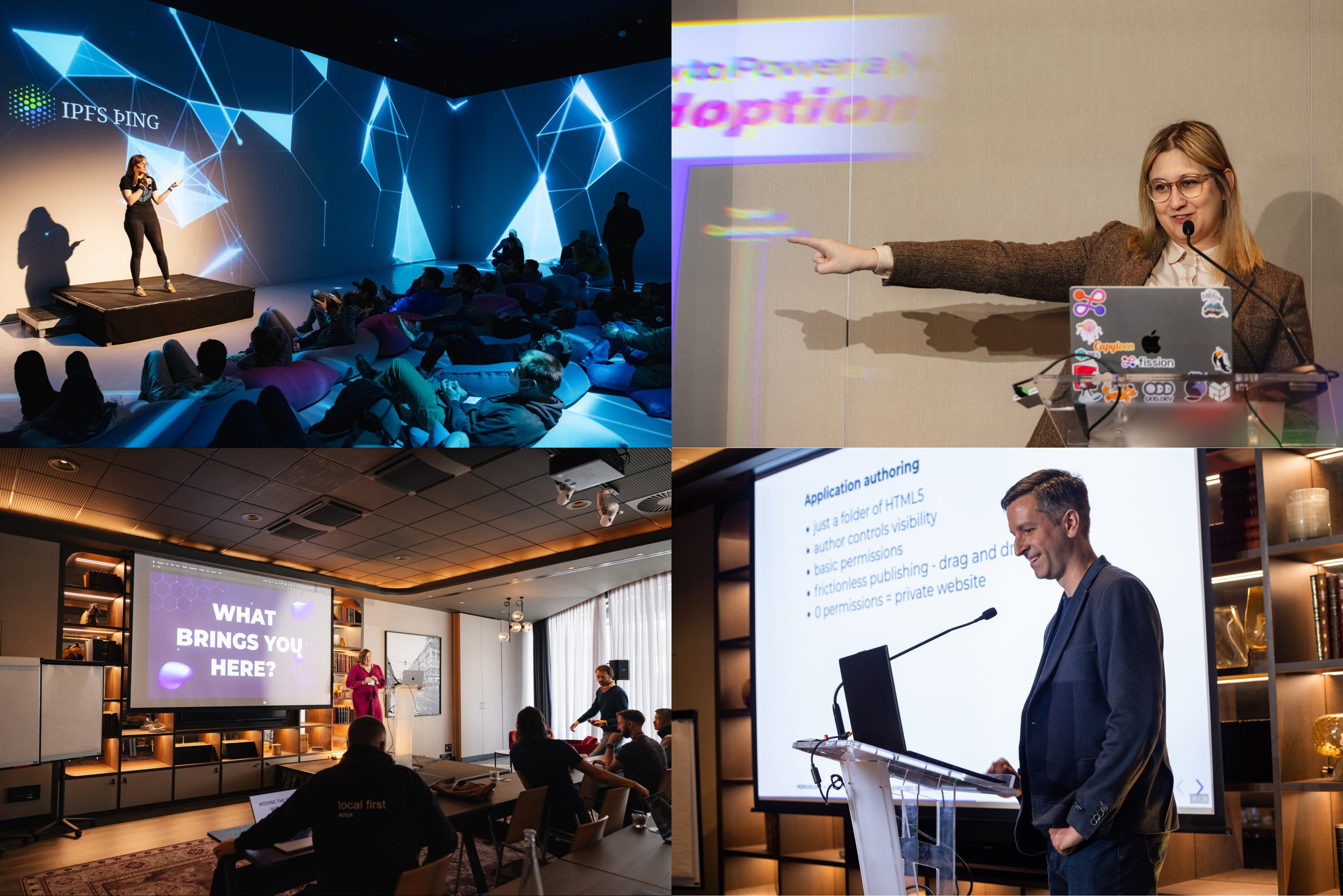 See you there! 🚀